Top Children's Authors love Lovereading4kids
Jacqueline Wilson:
'I loved reading when I was at school, frequently racing through a book a day, but my choice of books was rather hit and miss.
I started off with Louisa M.Alcott's at the top of the shelf and worked my way round to Laura Ingalls Wilder's at the other end of the library room, never quite knowing what I was doing.
Lovereading would have been an enormous help! It's such an easy fun way to access heaps of suggestions for good reads and a fantastic way to get as many children as possible to love reading!'
Michael Morpurgo:
'I cannot think of a better way to find out about new books and new authors. This is a wonderfully informed invitation to read. Bravo! I Lovereading.co.uk"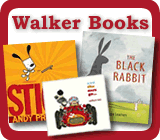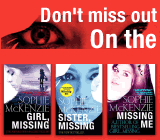 Need to send a gift?
Click to buy book vouchers
Encouraging children to read
---
Reading is fundamental to the development of children and countless research shows the links between good reading skills from an early age and future success in life. However, finding books children want to read or authors that excite them, can be difficult; the choice is daunting and guidance rather thin on the ground.
Lovereading4kids is here to help.
Tips for nurturing a child's interest in reading
---
Reading should be a shared experience between parent and child in order to impart a love of books from an early age.
Ensure your child sees you reading regularly whether it's a book, a newspaper or a magazine as it will instil a love of reading for pleasure.
Let your child help you choose the books you read together. If your child doesn't like a book, don't force him or her to read it. Let them put it down and come back to it after reading something else.
Read in a place that's comfortable for both you and your child.
During and after reading a book talk about the story and take time to discuss the ideas in the book in order to ensure a greater understanding.
Change the pace and voice in keeping with the story.
If you don't have time to take your child to browse in the library or local bookshop then introduce them to an online resource such as Lovereading4kids.co.uk
Give your child plenty of praise while reading.
If they have a favourite book or author let them read them again and again but also introduce an author or book similar in style. Our Like for Like feature (found towards the bottom of a book's page, after the reviews) will help here. Parents can enjoy online-time with children as much as watching TV with them.
Specialist websites like this one are not only fun for online browsing, but have developed specialist tools such as the facility to download Opening Extracts and search author Like for Like functions.
Many of today's parents are not aware that there are whole rafts of childrens' books written by great authors especially for them. These days, children don't have to be forced to read Dickens or Bronte. Harry Potter is not alone! Above all, make reading fun.